Valparaiso Heating Repairs
When your heater is broken, you need service fast. After all, it's unsafe to get too cold at home and you don't want your pipes to burst. When you need heating repairs in Valparaiso, IN, call us at Total Comfort. We'll get to you quickly, assess your heater, then get it fixed as soon as we possibly can. Before you know it, your worries will be over and you'll be warm at home again. Don't stress out, just call Total Comfort for all of your heating services in Valparaiso.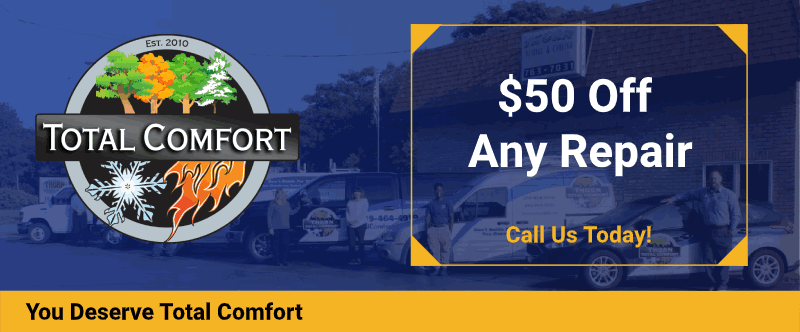 When Should I Call for Heating Repair?
When your heater stops producing the heat you need, it's clear that you need to call in professional help. However, you can also call us before you might need toinstall a new heater. That way, you'll be able to get the heating help you need before you are left out in the cold. If you notice these symptoms of heating problems, call us for heating repairs in Valparaiso right away!
Your heater makes unusual sounds. This can mean something got stuck inside or that a part has come loose. Turn off the heater and call us to avoid further damage.
Your heater stops producing heat. Even if it blows lukewarm air, it's not heating your home effectively. Call us to make your heater heat efficiently once again.
Your heater turns off an on rapidly or won't turn off at all. This can burn out your motor. If possible, turn it off and give us a call. We'll find the problem and get it working well again soon.
You have to keep turning up the thermostat to stay warm. If you can't set your thermostat and forget about it, there's something wrong with your heater.
You can't stay warm at home no matter what you do. This indicates a problem with your heater even if it seems to be working normally.
As soon as you call us, we'll get to you and get things fixed. Whenever possible, we will get your heating repair in Valparaiso IN completed that same day so you don't have to go overnight without the heat you need.
Heater Repair Services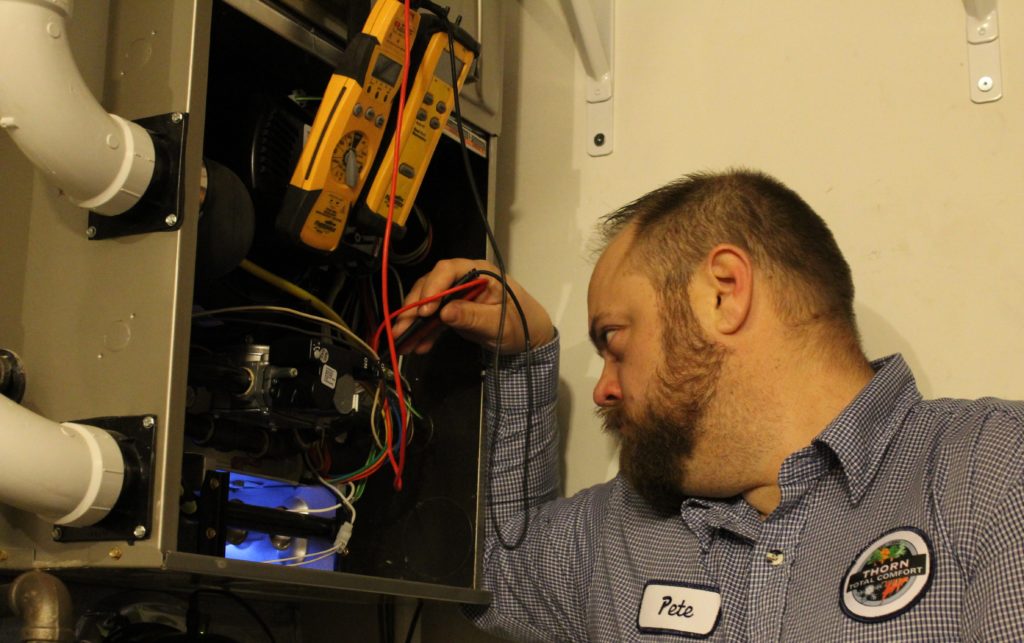 We can fix any heater, no matter how old it is or what is wrong with it. If it can be fixed, our expert team will find the solution and implement it for you. We are familiar with all of the major makes and models, so we know what we're looking at and how to handle the problems you report.
Call Total Comfort when you first notice your heater not working well. We'll fix it fast, before you get too cold at home!