Signs You Need Furnace Repair Now!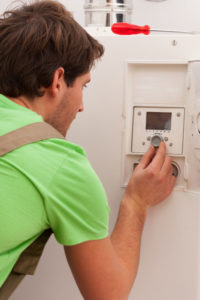 We talk to a lot of homeowners every year who aren't sure if they need furnace repair. We are happy to work with you to determine whether or not a repair would work best for you. You can also look for the following problems. If you notice any of these things going on with your furnace, contact us right away. We'll send out an expert to get your furnace repair in Valparaiso completed ASAP.
Lower Air Flow
If your furnace is blowing less air than you remember from previous years, it's time to have someone come take a look at it. You may have a blockage somewhere or the furnace may not be able to get the air that it needs to function well. These issues can be big or small and the best way to address them is furnace service from a professional.
Unusual Sounds
If you're hearing squealing, banging, clanging, rattling, or anything else that you've never heard from your furnace before, call us right away. Sometimes, all we need to do is tighten something. Other times, you may need more serious repairs. Either way, it's time to get a furnace repair in Valparaiso before your furnace suffers even more damage.
Frequent On-and-Off Cycling
Not only will this burn out your motor but it can keep your home from getting warm enough, especially if the heater is turning off too soon. Call us for heater repair right away and one of our experts will get your heater running on normal cycles once again.
Thermostat Issues
Has your heater stopped responding even though you're making changes to the temperature from your thermostat? If you think the problem is in the thermostat, start by replacing the batteries to see if that helps. If it doesn't, give us a call. We'll determine whether you need a thermostat or furnace repair in Valparaiso, then get the job done fast.
High Utility Bills
It's normal for your energy bills to increase in the winter when you're running your furnace a lot. If they're higher than you've ever seen them or they keep going up each month even though you aren't using your furnace differently, give us a call. We'll come out to assess the situation and get your furnace repair in Valparaiso completed ASAP.
Whenever you need furnace service, furnace repair in Valparaiso, or other types of heater repair, rely on us at Total Comfort. We'll get you warm at home again fast! Our team of fully trained heating professionals are always on call to help you achieve total comfort. Call us today, or click here to contact a heating specialist online now!