HVAC Services in Winfield
Property owners in Winfield who are searching for a reputable HVAC company to come perform service at their home or business can place their trust in Total Comfort NWI. We can get anything you need involving your heating and cooling system completed in a quick and efficient manner so that you are not long inconvenienced and can get back to comfortable conditions. Reach out to us for repairs, maintenance, installations, or replacement help.
Professional Air Conditioning Repair and AC Service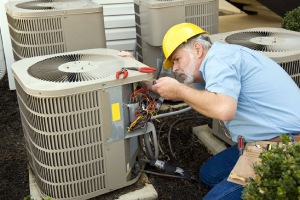 Has your AC unit stopped working? The AC specialist on our staff can come out and inspect the system to find the root of the issue, and can then decide if it's a repairable problem or if you need to have the appliance replaced. Either way, our team is here to handle everything for you and make sure that we leave you feeling cool in Winfield.
We also do maintenance efforts that will help extend the efficiency and lifespan of your air conditioning. When you join our company's maintenance program, we do routine visits for inspecting the unit, cleaning it, and tuning it up.
Heating Services We Offer in Winfield
We can take care of anything that needs to be done in regard to your heater. If it needs simple maintenance performed to stay in optimal condition, our HVAC team can come out for annual service. If something has happened and you need heating repairs in Winfield, we can get things fixed and back to normal fast.
Heating installations are another facet of our services, and so when it's time to have the heater at your property replaced or upgraded, we are the ones to call, and we can lend our valuable expertise to help you choose a model that is perfect for your needs and your exact situation in Winfield.
Experts for Air Quality Control
There is no need to be concerned about the air quality at your home or business. Instead of fretting about what kind of particles could be floating around in the atmosphere, turn to us for preventative and proactive measures. We can install devices that will help to lessen the amount of dust in the air, like a ductless mini split system, or can put in a programmable thermostat that will give you more control over indoor temperature.
Winfield's Trusted HVAC Company
Total Comfort NWI offers HVAC repair, maintenance, installation, and replacement services on a 24-hour basis. Our company has a long history of being the go-to source for assistance when Winfield property owners need a heating and cooling professional. Get in touch with us to schedule service at your home or business!