Heating Repair in Portage, IN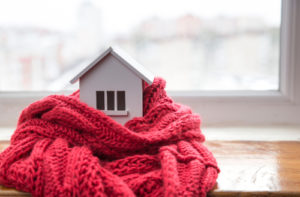 Portage gets so cold in the winter that you need your heater to work, no matter what. At Total Comfort, our heating technicians promise to get to you fast to get your heating repair in Portage, IN completed as soon as possible. We recognize that going without heat isn't just uncomfortable, but can cause your pipes to freeze and make other things difficult around your home. That's why we are committed to getting your heating repaired fast.
Do I Really Need a Heating Repair?
Many customers call us up and ask this, especially if they are struggling with their furnace but it's technically still working. When you call us in early, we can usually get things repaired before there's a major breakdown. If you're noticing these signs with your heater, get in touch soon and get things repaired before you have to freeze at home.
You have to keep turning your thermostat up to stay warm. You should be able to set the temperature where you want it, then forget about it. If you can't do that, you need a professional to diagnose the problem and fix it for you.
Your heater puts out cooler air than you think it should. In an ideal world, your heater should put out hot air. Even if things are less than ideal, it should put out air that will effectively warm your home. If you don't think it is doing that, it's time to get your furnace repaired.
Your heater runs constantly. This either means that your heater isn't running efficiently or that it isn't communicating well with your thermostat. Either way, it will take a visit from an HVAC pro to get to the bottom of the problem and get things back to normal.
Your heater makes unusual sounds. You may hear it when it turns on but you shouldn't hear bangs, clunks, or anything else unexpected. If you do, call one of our techs in today.
Call Total Comfort for your heating repair in Portage, IN today! Our technicians will always arrive on time, so you won't have to sit around in the cold waiting for us. Our heating service experts assess the situation quickly, troubleshooting along the way to determine exactly what has gone wrong with your heater. Then we'll do whatever it takes to get you back to total comfort inside your house as soon as possible! We have our fully trained heating repair techs waiting, so call now!