Furnace Repair in Portage, IN
Are you having trouble with your furnace in Portage, IN? Do you need some help making sure that everything is working well so you can stay warm all winter long? Whenever you have or suspect problems with your furnace, call in the HVAC experts at Total Comfort. We'll get there fast, go straight to work, assess your problem, and devise a plan to get things fixed as soon as possible.
Early Detection of Furnace Problems
Did you know that you don't have to wait until your furnace stops working to do furnace repair in Portage, IN? Most furnaces will let you know that there's a problem before they break down. Look for these things, then call us if you notice them. We'll repair your furnace before you run out of hot air!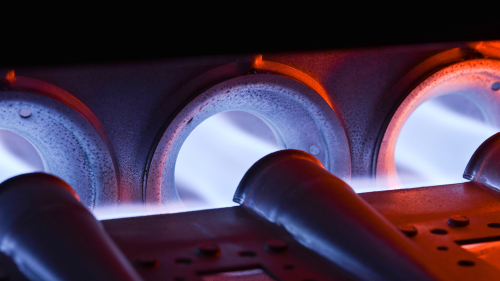 You keep getting cold at home. If you're cold in your house and you haven't been before, check your thermostat. If it's still on the same setting, then chances are good that your furnace needs some TLC to continue working at the level you're used to.
Your furnace blows lukewarm air. Even if it is still effectively heating your home, a lukewarm furnace isn't doing its job very well. There's a good chance you're spending a lot more on energy costs than you need to. We'll fix things so your costs go down again.
Your furnace makes unusual noises. Do you hear banging or rhythmic tics from your furnace? These can all indicate problems. Something may have come loose or you have rust in the system. Either way, our experts can come up with a plan to get everything running again soon.
You have to keep adjusting your thermostat. You should be able to set your thermostat and then forget about it. If you keep turning it up and up just to stay warm, there's a problem somewhere. Our HVAC technicians will find it and fix it fast, so you can stop playing with your thermostat all the time.
Whenever you need furnace repair in Portage, IN, the heating experts at Total Comfort will get things back online fast. We'll work hard so you don't have to be without hot air any longer than is absolutely necessary. We'll keep you informed, too, so you will always know when we expect to have things repaired. Don't stay cold at home! Make your appointment for furnace repair today!