Air Conditioning Repair in Portage, IN
It gets hot and humid in Portage, IN, which is why we understand that you need your air conditioner to work, no matter what. The next time you need AC repairs, call us at Total Comfort. We'll get your air conditioning repair in Portage, IN done as soon as possible so you can get back to loving your life once again.
Signs You Need A/C Repair
Some homeowners hesitate to call us because, technically, their air conditioning is still working. However, there are signs that it's struggling before it dies. If you call us as soon as you notice these, we can get things fixed before you're too hot at home.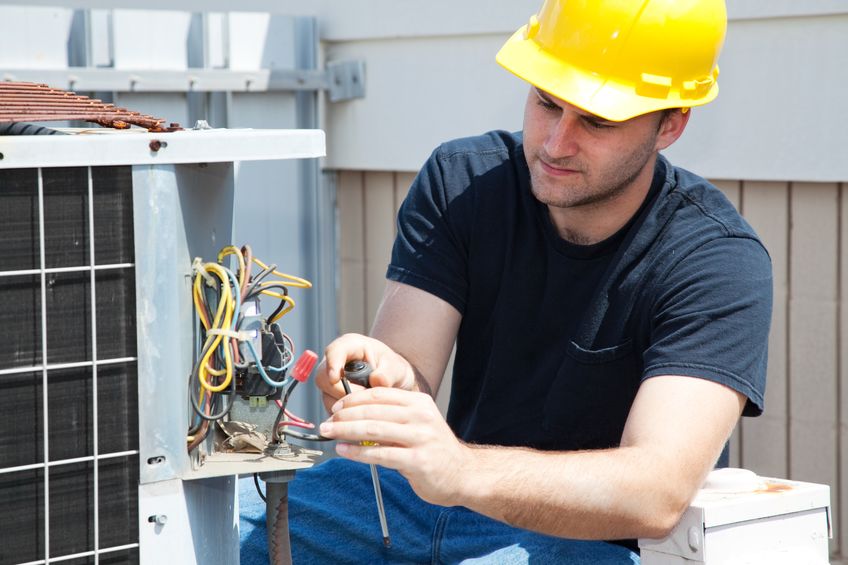 Your A/C won't turn off. This can burn out your motor fast. It usually means that your unit isn't cooling well or that there's a problem between your thermostat and your air conditioner. Either way, call us to get it repaired fast.
Your A/C turns off and on rapidly. This can also burn out your motor. Your A/C should only run until your home is cooled to the temperature indicated on your thermostat. Then it should turn off until your home heats up again. If it's not doing this, call Total Comfort to get it working again soon.
Your A/C puts out lukewarm air. You need it to produce air cool enough to effectively cool off your home. If it's not, then you are spending more than you need to keeping it running and you're probably still uncomfortable. Call us to get cool again!
Your A/C only cools effectively for part of the day. If it gets overheated in the afternoon or temperatures start rising no matter what you do, it's time for an A/C repair.
You have to keep changing the thermostat. You should be able to set it and forget it. If you can't, you need to bring it an A/C pro to get things back to normal.
Call us at Total Comfort for your air conditioning repair in Portage, IN today. We'll get to you fast, determine what is causing your problem, then get things fixed as soon as we can. We'll always stay in touch with you so, even if we have to order parts, you'll know exactly when you can plan to see us again. Make your appointment today for an air conditioner repair (or any other air conditioning service) and get back to total comfort in your home.