Heating Repair in Merrillville, IN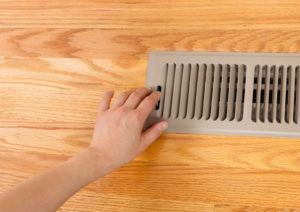 Indiana gets cold in the winter, which is why you need to have Total Comfort on your side. No matter what happens with your heater, we promise to get it fixed fast. We'll fix your heat no matter what type of unit you have so you can get back to focusing on the things that matter most, rather than having to focus on staying warm. Trust us to keep you in Total Comfort all winter long!
Signs You Need Heating Repair in Merrillville, IN
If you call us before your heater dies, we'll have a chance to repair it before you lose all of your heat. This is ideal because you never have to get uncomfortable at home and you don't risk having your pipes freeze or developing other problems with your home. Look for the following signs and call us when you see them.
Your heater blows lukewarm air. Even if it is technically still heating up your house, it's not working as efficiently as it could. We'll find out why your heater isn't heating well and fix it for you so you don't have to pay too much for electricity anymore. Get warmer and save money, too!
Your heater makes unusual sounds. This can indicate the intrusion into your system of something that doesn't belong there or that something has broken. Either way, we'll find whatever it is before it damages your system farther.
Your heater turns off and on rapidly. This can burn out the motor. We'll find out why your heater isn't getting clear signals from your thermostat and fix the problem fast.
Your heater never shuts down. This can also burn out your motor, and fast! We'll determine why the heater can't shut down and repair it so it works as it was designed to.
Your heater seems to work but you're still cold at home. We'll get to the bottom of this puzzle and solve it for you.
Reach out to us at Total Comfort whenever you need heating repair in Merrillville, IN or when you have questions about your heater. We'll help you get the answers you need for any heating or cooling service you may need! Before you know it, you'll be warm at home again and your worries will all be assuaged. Make your appointment today and find out what it really means to be in Total Comfort.