Furnace Repair in Merrillville, IN
When it's time for a furnace repair in Merrillville, IN, call in the HVAC experts from Total Comfort. We'll come to you fast because we never want you to get miserably cold at home or to risk having your pipes freeze. Once we're there, we'll get things fixed as fast as we can. We'll communicate with you throughout the process so you'll know when you can expect your heat back on again.
When Do I Need Furnace Repair in Merrillville?
It's pretty clear to most homeowners that they need furnace repair when they just can't get warm at home, even if the furnace seems to be working. However, there can be other signs that it's time to call in professional help for your furnace. Here are just a few of those: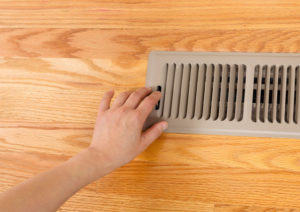 When your furnace is blowing lukewarm air. Even if your home is still warm enough, this indicates that your furnace isn't working as well as it could. When your furnace is inefficient, you'll spend more to use it that you probably want to. We'll stop that and help you save your money.
When your furnace makes unusual noises. This is almost never a good sign. If you can, turn the furnace off and call us. We'll get there before more damage can be done and make it safe to run your furnace again.
When your furnace isn't turning off and on like usual. This can burn out the motor, whether it's running all the time or turning off and on rapidly. We'll make it stop and save your furnace that wear and tea.
When you have to keep changing the temperature on your thermostat to stay warm. You should be able to set your thermostat once, then only move it when you need things to be hotter or colder at home. If you can't, we'll fix it.
If any of these things are going on in your home, call Total Comfort today. We'll get an experienced HVAC technician out to you soon. Hopefully, we'll be able to fix your furnace before it dies and you're entirely without warm air at home.
Call us whenever you need help with your furnace repair in Merrillville, IN. We promise that we'll do everything we can to keep you in Total Comfort, no matter what it takes. Whenever possible, we'll complete your repair that same day so you won't have to feel anxious anymore. Make your appointment here!