Heating Repairs in Hobart, IN
As a property owner, it can be very dismaying to realize that your heater is out of order and you may be unsure of who to call or to trust to get it back up and running. Total Comfort NWI is the trusted source of many in Hobart who need heating services and want them done by a professional. Our company's many years in business and fully trained staff make us well qualified to handle whatever the issue is with your HVAC system, so call us when you need help.
HOBART'S HEATING EXPERTS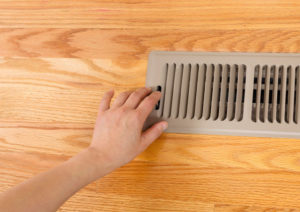 You can feel confident in hiring our team to tackle your heating repairs because our technicians are all NATE (North American Technician Excellence) certified, a distinction earned through excellent craftsmanship. We also offer all our customers in Hobart several guarantees to prove our dedication to delivering top-tier service. From assuring that our team is well trained, professional, and will be protective of your home to guaranteeing your satisfaction and that we leave you worry-free.
If your heating system stops working all of the sudden, reach out to us for fast assistance in Hobart. The HVAC technicians here at Total Comfort NWI can inspect the unit and figure out exactly what needs to be done to fix it. If we determine that heating repairs cannot remedy the situation, we can happily get you situated with a replacement.
We also offer tune-up services that help to keep your heater working well. It has been shown that maintaining HVAC systems can prevent 90% of breakdowns. Our experts know how to examine and clean out all the components to ensure everything is in good condition and that the heating system is going to continue to serve you well, throughout the whole winter.
24/7 HEATING SERVICES IN HOBART
One of the ways we show our customers in Hobart how much we care is by being there for them at any time. With an emergency service staff on standby 24/7, we make sure we can respond whenever you need heating repairs or other assistance. There is no need to wait around in the cold when you have Total Comfort NWI on the job.
TOP HEATING COMPANY SERVING HOBART
Get in touch with Total Comfort to schedule receive a free estimate on whatever heating service you need done. As an HVAC company that has years of experience coming to the aid of Hobart homeowners, we pride ourselves on our customer service and professionalism.
Click here to contact Total Comfort online for heating repairs in Hobart, or fill out a form to request a free estimate!