Air Conditioning Repair in Chesterton, IN
Are you sick and tired of being hot and sticky? Maybe it's time to get your air conditioning repaired in Chesterton. After all, summers are hot and humid here and live without A/C isn't any fun.
In fact, you can call us at Total Comfort at the first sign of an A/C problem. We'll come to you fast, figure out what is keeping your A/C from optimal functioning, and get things working for you again. You don't want to roast and we don't want you to, so make your A/C repair appointment today!
Do I Need Air Conditioning Repair in Chesterton, IN?
When your A/C stops working, it's usually pretty clear that it's time to call in a pro to get things working again. However, many A/Cs will actually deteriorate slowly. If you notice any of these problems, give us a call and we'll come out and fix your unit. This can avoid a total shutdown and keep your air conditioner from experiencing unnecessary strain.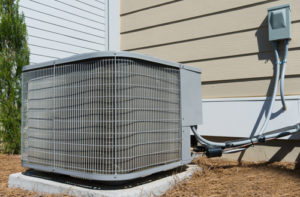 The A/C makes unusual noises. It shouldn't clang, bonk, bang, or make any other sound you've never heard before.
The A/C blows lukewarm air. Even if the air is technically cooler than the air outside, your A/C should blow cold air if it's working efficiently and cooling well.
The A/C turns off and on rapidly or runs constantly. Both of these issues can burn out your motor fast! We'll determine what's going on and save you that wear and tear.
You can't get cool at home, no matter what you do. Your A/C may seem like it's running well but you're still hot at home. We'll get to the bottom of it so you can cool off soon.
The A/C doesn't seem to cool as well as it did previously.
We can fix issues related to any of these problems. If in doubt, call us and ask. We would be happy to tell you whether we think one of our technicians could solve a problem you're having. It's always better to ask than to suffer in the heat!
Call Total Comfort today to find out how we can help you with air conditioning repair in Chesterton, IN. Find out why so many people in the area trust our skilled technicians whenever they have any home service need!