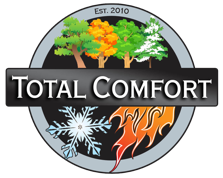 The Heating, Ventilation, Air Conditioning trade is 21% short of qualified workers with demand rising sharply over the next 8 years. Total Comfort NWI Inc. is determined to hire the best people that value serving others and train them for success.
To prove our commitment to delivering the best service and work quality Total Comfort is sponsoring a scholarship to attend an intense 6 week training in Dallas, Texas at the Retail Ready Career Center. Tuition, hotel room for entire trip, and meals are included as well as a training wage. When you return you will begin a period of training with a senior tech to hone what you have learned in the field. This is an opportunity for a great tech to make $80,000+ on less than 2200 hours a year.
If you are ready to succeed please send an exposition of 200-500 words detailing your customer service philosophy to Employment@TotalComfortNWI.com.